Project Stand Red is a campaign created by Standard Chartered Bank in partnership with Liverpool Football Club.
Standard Chartered are looking to unite the past and present to inspire and educate the next generation of Liverpool Football Club fans, who may not be familiar with the most successful manager in LFC's history:

Bob Paisley

.
Standard Chartered is a tech savvy bank, and look to embrace new innovative technology, which we want to emulate across our partnership with Liverpool Football Club. Through an extensive 2 years of research and development of smart technology, both voice technology and CGI, these series of films will allow fans, old and new, to witness Bob Paisley once again walk through Anfield, tell unheard stories alongside Ian Rush and interact with today's LFC team.
Standard Chartered  wants to strengthen fan support of LFC by utilising technology and innovation to bring them closer to the game –

as we believe technology enables human connections.
Having served the club for 44 years, to say Bob Paisley's nine seasons at Liverpool were a success would be a gross understatement. 

Bob Paisley; The most successful manager in LFC's history, and arguably in English football.
Bob was bestowed with many titles…
6 time Manager of the Year
He is no doubt an iconic figure in the history of Liverpool Football Club. However, this year serves as landmark one for his legacy. In what would have been his 100th Birthday year, LFC are honouring him with his signature being printed on the back of every 19/20 shirt.
From a bank perspective Bob Paisley closely aligns with our brand values as we want his legacy to remain

Here for good.

​​​​​​​​​​​​​​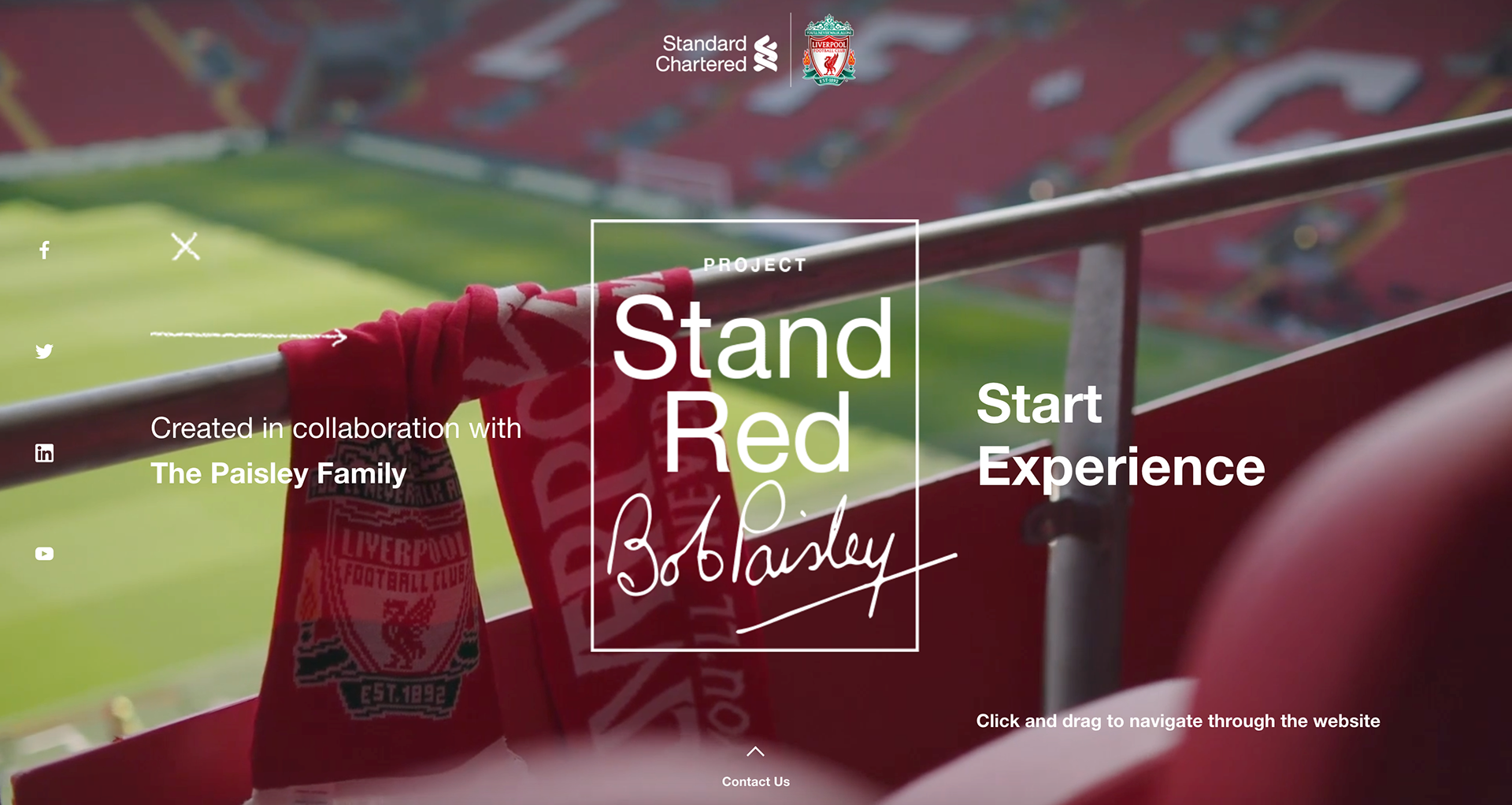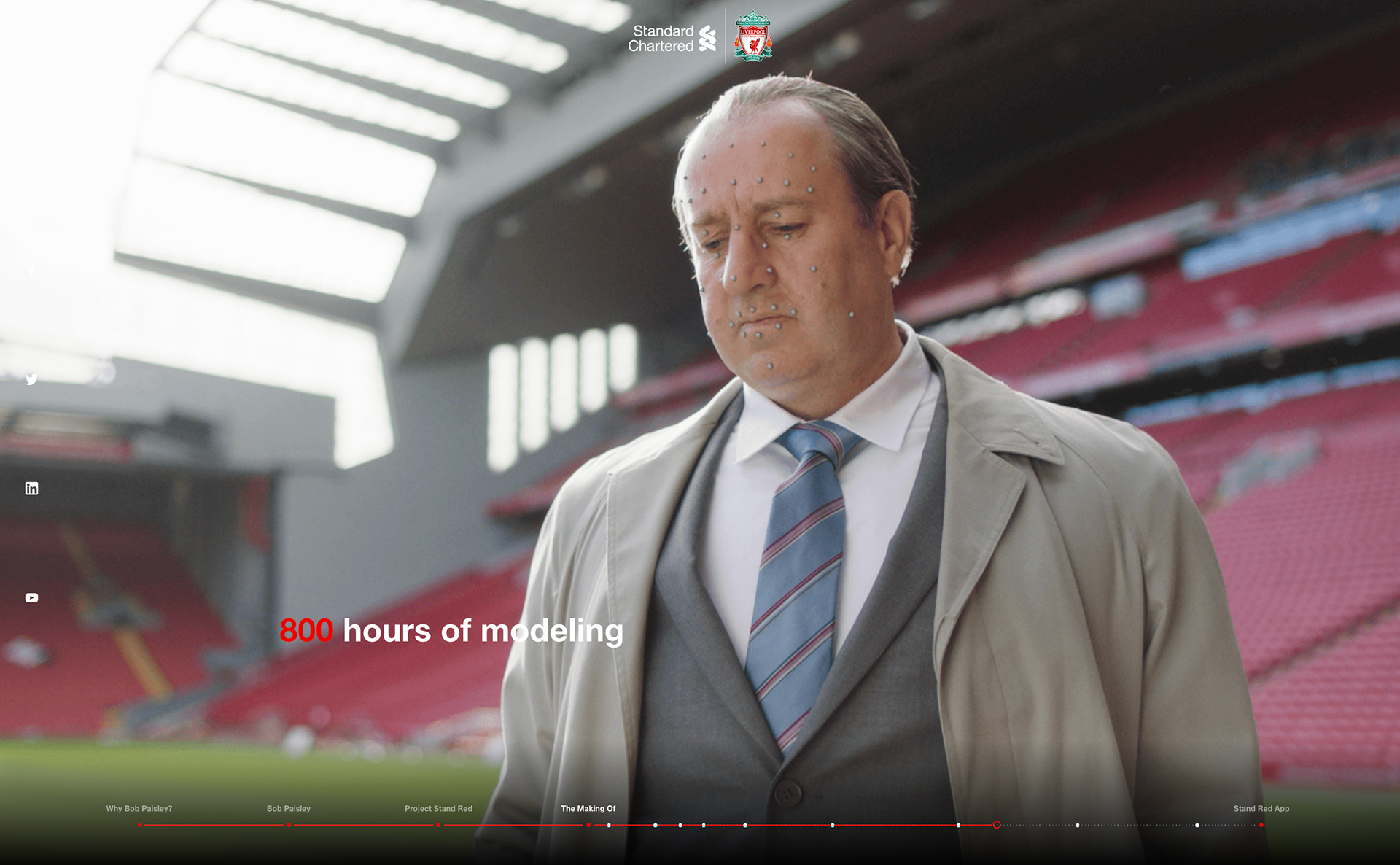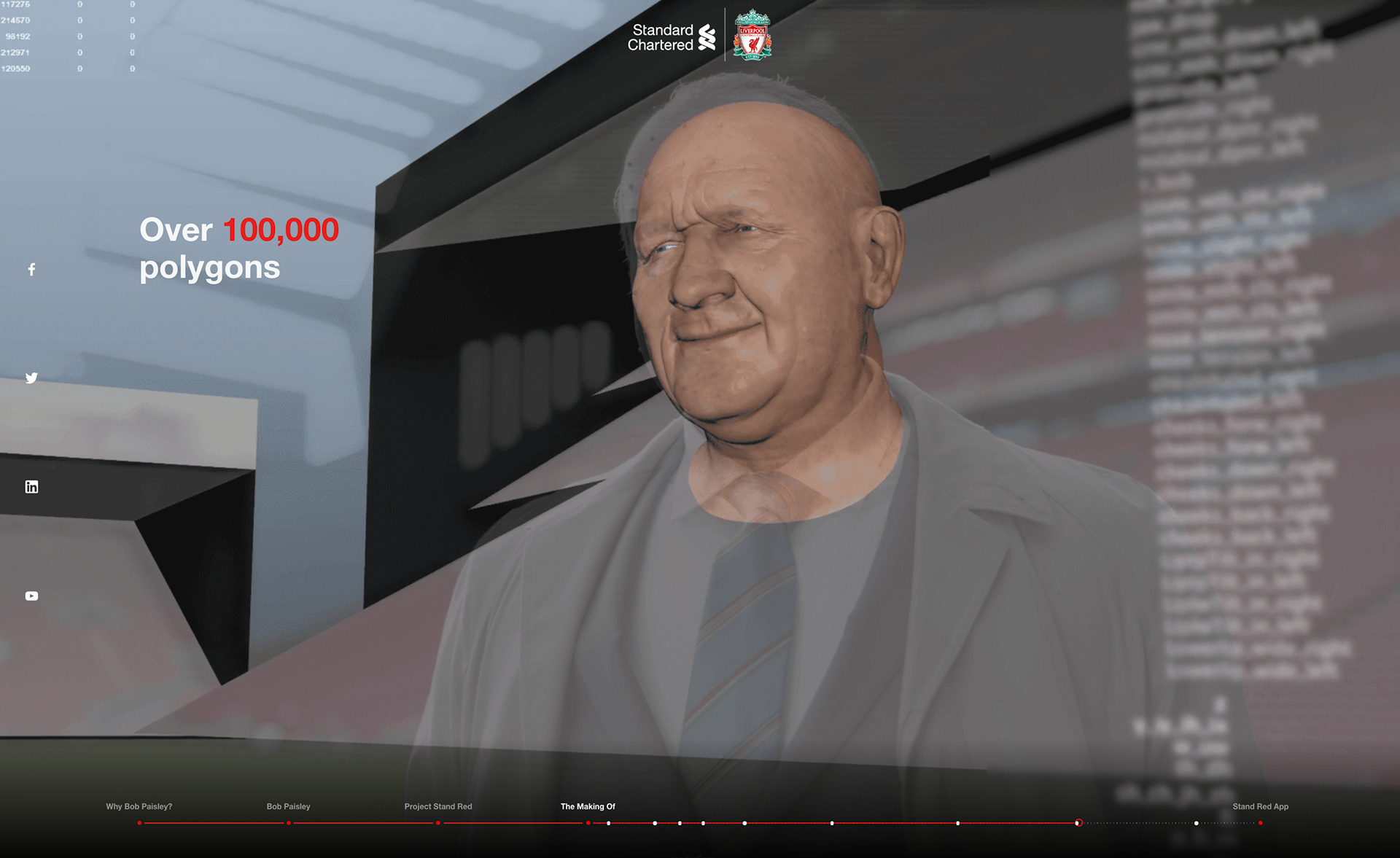 The infamous Boot Room was synonymous with the Golden Era of Liverpool Football Club in the 70's and 80's and with Bob being one of the "Boot Room boys", we are continuing the Project Stand Red campaign by bringing the Boot Room to 2019!
For the past two seasons Standard Chartered has had in market a Stand Red app. Available for free, our fan led app serves to bring match day rituals to fans primarily outside of the UK  who may never get to experience Anfield in real-life.
As part of this app, we have added new functionality that serves to re-create the Boot Room through Augmented Reality.
​​​​​​​
It's Pokemon Go for Liverpool football fans!