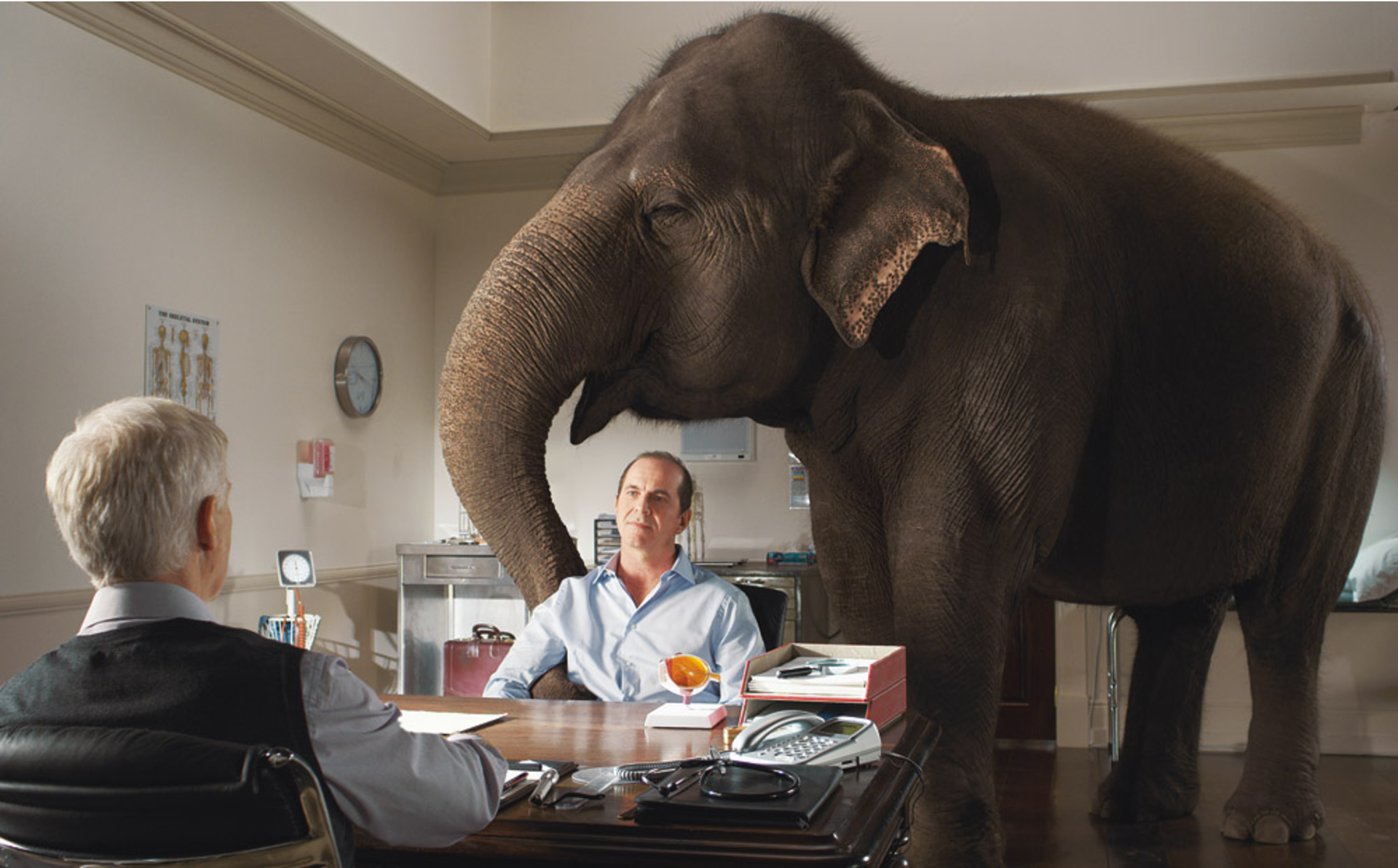 CHALLENGE
In recent years, denial about erectile dysfunction has become less of a problem – but the change in denial doesn't necessarily make the GP conversation any easier to have. Our challenge was to make the GP the first port of call about possible solutions.

STRATEGY
To position doctors as experts in awkward conversations – especially erectile dysfunction.

EXECUTION
Visualising that the elephant in the room has to be addressed: Our TVC shows a man avoiding the erectile dysfunction topic... a large elephant prodding him to act... then broaching the subject with his GP.

The website allows you to select your choice of website format News / Sport / Finance so we can display all the information you require about erectile dysfunction in a discreet yet easy to read manner.